How The Payment System Works
last updated: 11.30Am, thursday 16 february 2023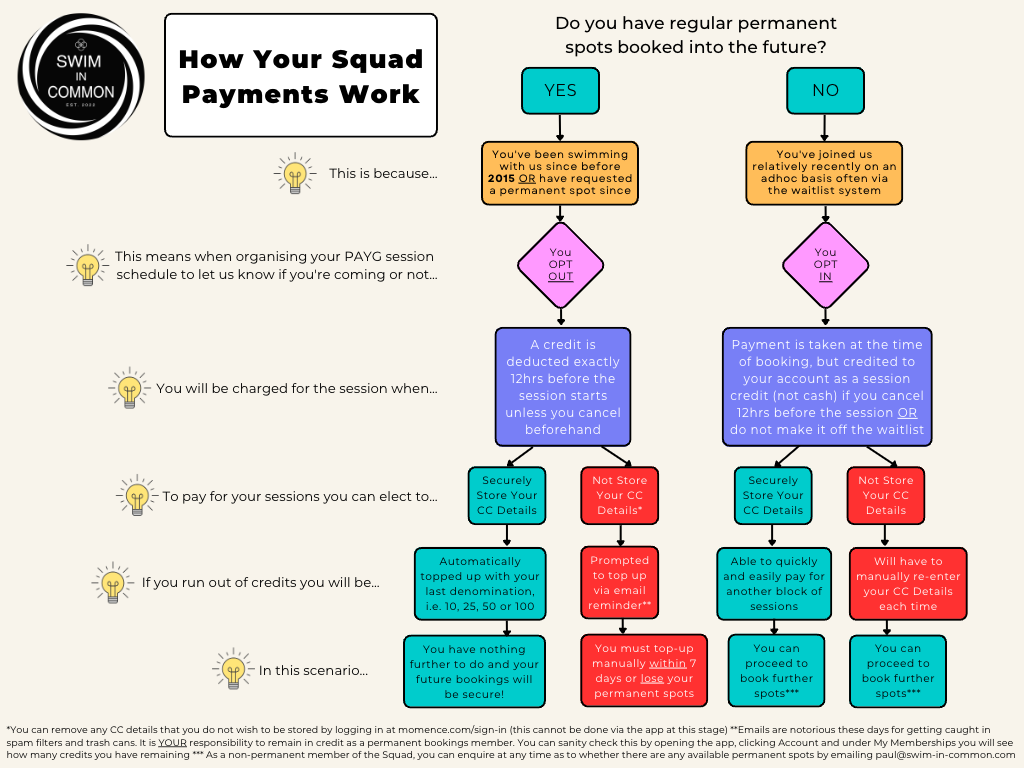 For a higher resolution version of the above schematic diagram, please visit the link below:
This is provided to show you exactly how our payment and booking system works, which I'm sure you're familiar with given the extensive information I've sent through on this over the years.


You may feel you know this all already, and so if a quick squizz over that fits with your understanding, then please, don't feel the need to read this webpage.


If you don't feel you know it because you're maybe new to it, or feel you need more information to properly understand it, or that you have some cynicism towards it, please read on.


Why This Information? Why Now?


Last week I heard some troubling news that (apparently) "many" of the Squad were upset about how the new booking system (provided by Momence since 13 September 2022) was handling your bookings and payments. There was suggestion that this was about to lead to a mass post-Rotto exodus from the Squad.


Whilst that all sounds overly dramatic (and does not match the peak demand we are seeing at the moment), nonetheless, this was a startling and upsetting revelation to me as I had not heard anything of the sort (and I like to believe I'm pretty well wired-in to the soul of the program).


In fact I get told daily:
✅ how well it's been working for you generally since the switch to Momence;
✅ how it's great that you can easily see how many credits you have left (from the app: Account > My Memberships);
✅ how you enjoy the free access to our newly added video content and drills to help you improve more (from the app: Book > On Demand);
✅ how flexible and fair the PAYG model is for your busy schedule;
✅ how well the waitlist feature works to bring in new faces which are imperative for sustainability;
✅ how there's now an option for you to be able to auto-book you into the entire class series for the less popular sessions in 1-click (from the app: Book > Schedule > Book);
✅ how there's now the ability to pay via Direct Debit with EFT from your bank rather than using your credit card (from the app: Book > Schedule > Book > Book with card > BECS Direct Debit);
✅ how the 1-month extension on all the PAYG cards was very well received and provided additional added value in September 2022 (from the app: Book > Memberships > Packages);
✅ and, how
despite two (2) lane rate rises totalling some 38% by the Town of Claremont, we haven't increased our fees for over 18 months
in order to continue providing value at this incredibly tight financial time for many of you.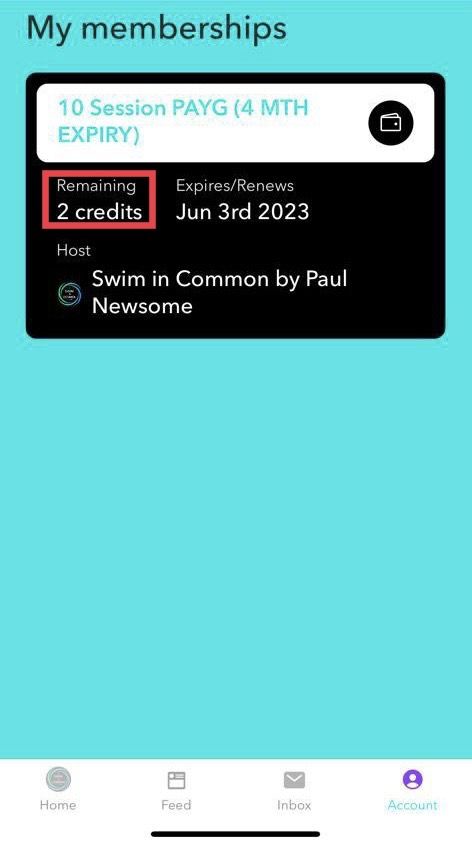 For the first time since our old-fashioned "coffee cards" (2015), you can clearly see exactly how many sessions you have remaining, giving you full clarity on your account.
Rumours or Reality?


Despite this, it was purported that (some of you) had felt we had been "helping ourselves to your money" by "thieving" via the autopay feature. These are very strong accusations which we take very seriously, and given that rumour-mongering can be rife in such a small community, I felt it only fair that I laid this to rest in the only way I know how – plain, logical (but detailed) information on how things work.

Every swimmer who has bought a session pack has seen this notice (below) and also checked the box on the waiver below it to state that they have read and understood these terms, including Point 10, titled "Auto-renew" which states that storing your CC/bank details will prompt an auto-payment to be made (or attempted) when you run out of credits if you have permanent bookings recurring into the future. The purchaser is shown how to disable auto-renew but warned of the repercussions if they fall out of credit: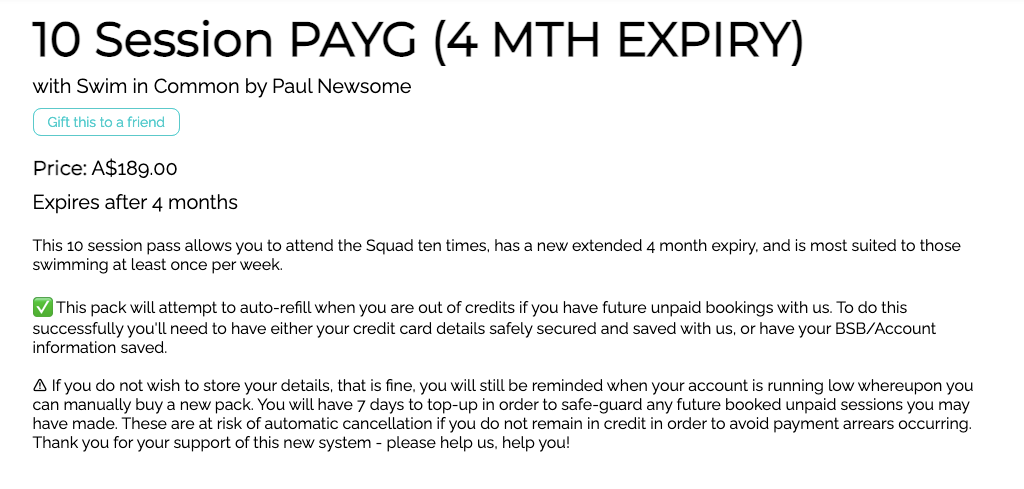 It is hard to know whether the cognitive bias held by those claiming to be the "many" that feel they are being "stolen" from is actually that at all, but in due diligence to address this matter accordingly I wish to provide you with two things today:


1. a very transparent and detailed (as always) breakdown of how the payment system works and why it's been necessary to move to our third iteration of this automated system;


2. an open invitation to contact me directly on
paul@swim-in-common.com
or
0431 540 980
to discuss any such grievances that you might still have once all of the information is considered. Feel free to send through your feedback as openly as possible. I won't create a specific survey for this with any leading questions, I'll just provide you with the opportunity to have your say. Please note, I will likely refer you back to this document with regards why the system has been configured the way it has if it appears that this information has not been read. As such, you can also see an online reference version of this
here
with a high-resolution version of the schematic diagram.
The Onus Is On You:


We have openly provided you this information so that you are fully aware of how the payment/booking system works for your benefit 👍.


Whether you take the time to read it or not is up to you, but hopefully the schematic diagram above is easy enough to read and understand 📨.


We provide this information out of transparency to you, our loyal swimmers, even knowing that many of our competitors have openly boasted about how they have simply replicated previous versions of our system for their own programs. Imitation, I guess, is the sincerest form of flattery ☺️.


Only through taking a truly iterative approach to both our coaching – and how you access that coaching – will we continue to progress and flourish going forwards. Your awareness on how the system works will allow us to continue to provide a sustainable, transparent, and flexible payment system into the future 🙏.


The History Of Our Payment System:


Offering exceptional value to our swimmers and enabling you with the ability to only ever pay for the sessions that you actually use (PAYG) has always been at the heart and soul of our operation. Here's a quick rundown as to how that has developed and why we are where we are with Momence (per the schematic diagram):


1. 2002-2005 – as Head Coach of the Stadium Triathlon Club, we had a plastic "busker-style" bucket set out next to me on pool deck as a trust-system with a gold coin donation towards each session. This was very cheap and favourable for the swimmers, but also highly abused as well with takings being only ~45% of what they should have been. It didn't work.

2. 2006-2008 – whilst working for Bill Kirby at Kirby Swim I was encouraged to adopt a pay-per-quarter payment system, similar to a gym. If you booked a regular place in the sessions, you were effectively paying whether you turned up or not. Whilst no disrepect to Kirby Swim and their operation, this didn't work for my ethos of providing a fair and flexible "PAYG" system for the swimmers.

3. 2008-2015 – Swim Smooth Perth was set-up at Claremont Pool and we used old-fashioned coffee cards in 10, 25, 50 and 100 session denominations to facilitate a PAYG operation. It was both inefficient with respect ticking people off and we had no way of monitoring who would show or not. Sessions ranged wildly from 12 people to 65 people and was often chaos. We resorted to turning away a LOT of prospective swimmers for fear of over-crowding and ruining the quality of our coaching. It didn't work, but the prospect of switching to an automated/digital system was scary given that our reputation was built on the face-2-face customer service that we were renowned for.

4. 2015-2021 – we introduced MindBody as an automated payment system to create an automated waitlist feature and to continue to allow you to pay on a PAYG basis so long as you cancelled out via the app up to 12 hours before your session (the same flexible policy we still use today). Everyone who'd swum with the Squad prior to 2015 was granted a regular permanent spot in the Squad (which many of you still use today). In principle it worked well, but behind the scenes it was an administrative nightmare with >20hrs per week spent on manual reconciliation of your payments and without the inability to book permanent members into the future on a recurring basis beyond 12 months. Each year we'd spend >100hrs rebooking people in to honour their permanent spots at a cost of over $4,000 USD. It didn't work.

5. 2021-2022 – we switched to WellnessLiving who'd promised to resolve the issues associated with MindBody for about half the cost. Instead, long periods of no-payment occurred as their payment system frequently failed to process payments which caused a major cashflow issue for us. It also still required ~20hrs per week of manual reconciliation. In fact, it was so bad that I couldn't even convince both my 13yr old son and 11yr old daughter to carry out the menial reconciliation task for $50/wk each after they'd tried it once! It also became evident that a minority of people were holding onto their permanent spots without paying for them and required further chasing and reconciliation. This prevented new-blood from accessing the Squad which threatened to stunt natural "regrowth". It didn't work.

6. 2022-onwards – we've now switched to Momence. Has it been plain sailing? No. Did I have to pull a significant manual reconciliation of everyone's accounts to ensure trust and faith in what has been a 20yr iterative process be maintained? Yes. Have we still had some missing payment processing issues? Yes. Have I handled and corresponded immediately and directly with anyone who's had an issue. Yes. Is there light at the end of the tunnel? Hopefully. Per the schematic diagram, the payment system is working extremely well with regards payment reconciliation and saving a lot of time in that regard. Time that can be better spent on offering you the very best swim coaching on the planet whilst still allowing you the flexibility and freedom of a truly PAYG system – our holy 'utopia' if you like.

Is this all a scam?

The fact that we've been in operation for nearly 20yrs and have provided both excellent coaching and a trustworthy experience for nearly two decades (and the fact that many of those swimmers from the early days are still with us) should hopefully demonstrate this is not a scam.


Your trust in the system that we have built to better manage your session booking needs is of paramount importance to us. It's why we've always been so open and transparent (and detailed!) in the information that we send out to you. Sorry, not sorry.


As of 13 September 2022, Momence has been our new booking and payment service.


They provide the facility for us to contact you via SMS using the number 0481 615 001 which I recommend you store in your phone as "Swim in Common".


If making all your payments/bookings within the booking app on iOS and Android you will have a seamless/branded Swim in Common experience 👍.


If you make your payments/bookings online you will be taken to the Swim in Common instance on www.momence.com, but can be assured that this is also us.


For further reference, "Momence" used to be called "Ribbon" and some of our auto-generated emails will come from "Swim in Common" with the email address ribbon@ribbon-confirmations.com


Further transparency:


Switching between online booking and payment service providers is not a quick and simple task given the volume of registered accounts (over 3,500), the volume of active memberships (~450), and the literally infinite number of future-booked regular sessions for our permanent members.


It is a task that requires a significant amount of time, due diligence and cross-referencing. I personally stand by every switch that we have gone through in an effort to continue to provide you with a fair booking system, as it is me personally who has always manually had to do this above and beyond the automated transfer that these companies all offer as part of their packages. These never live up to my high standards and proof-reading, hence why these additional measures are taken.


This has become a proficient process considering:


1. Our switch from a purely manual payment system to MindBody in August 2015;


2. Our switch from MindBody to WellnessLiving in October 2021;


3. Our switch from WellnessLiving to Momence in September 2022.


But it is not one which we take lightly, nor one which we can easily shift from without very good reason to do so. Neither is going back to a former platform simply because "we liked the old one better" when the old one didn't work (for all the reasons outlined above). At this stage, Momence (at about 3 times the cost of the other platforms) is operating significantly better than the other providers and there is no immediate need to switch again thankfully.
Upon the last transition to Momence, I diligently output the following to indicate exactly how your credits from the old system had been reconciled so as there was no ambiguity:


Of course, I am not infallible either. However, we have always encouraged you to reach out immediately if anything is not correct and in 100% of cases have resolved these issues as quickly as is humanly possible.


Thanks for your time taken to read this. I hope it has helped clarify everything for you.


Your trusted coach,


Paul
The Fine Print In BIG Print (from the schematic diagram above):
* You can remove any CC details that you do not wish to be stored by logging in at
momence.com/sign-in
(this cannot be done via the app at this stage).
** Emails are notorious these days for getting caught in spam filters and trash cans. It is YOUR responsibility to remain in credit as a permanent bookings member. You can sanity check this by opening the app, clicking Account and under My Memberships you will see how many credits you have remaining. Please top-up accordingly.
*** As a non-permanent member of the Squad, you can enquire at any time as to whether there are any available permanent spots by emailing
paul@swim-in-common.com
Need help finding something?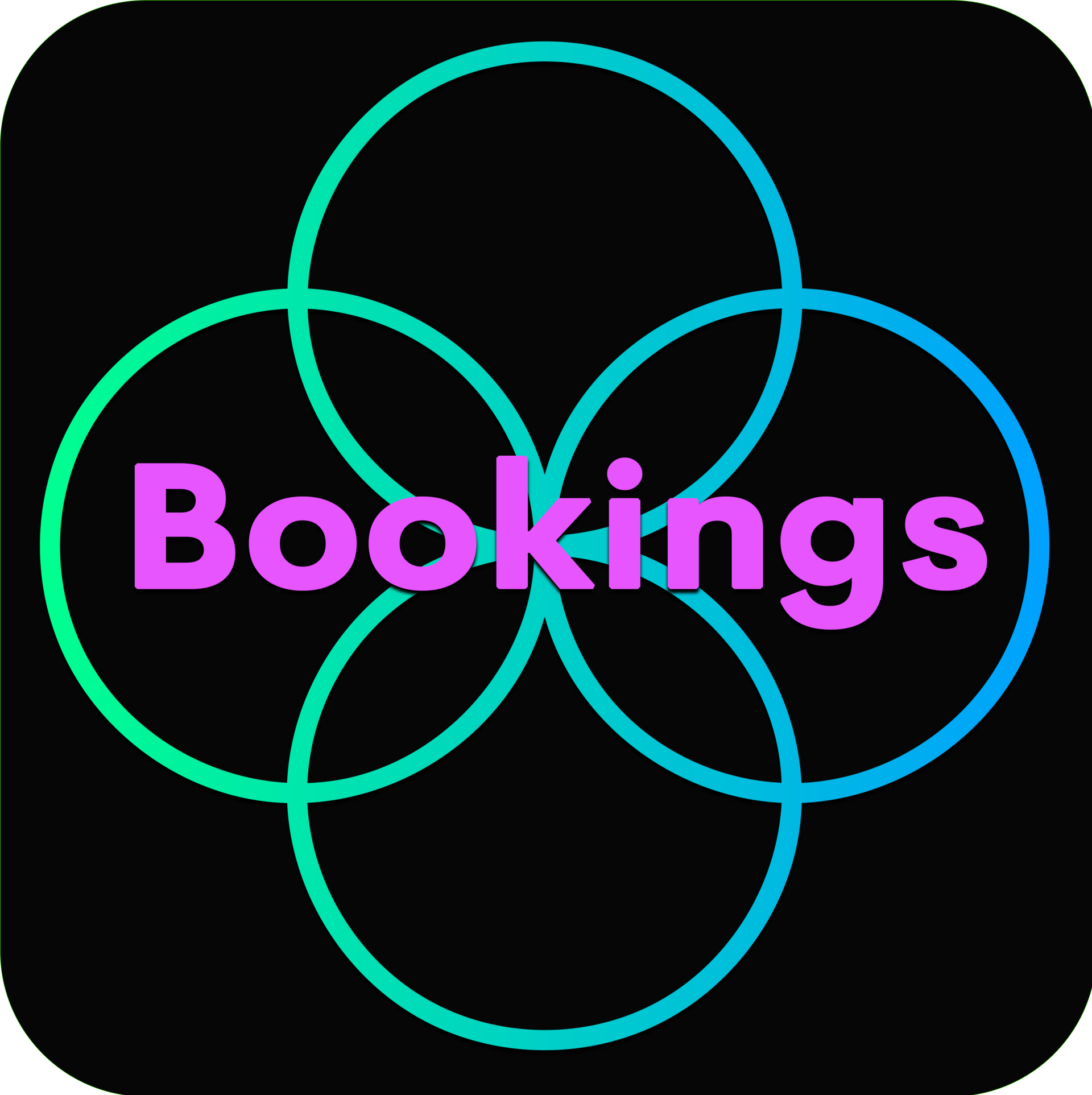 Visit these links to book squad or 1-2-1 sessions near you! See you soon!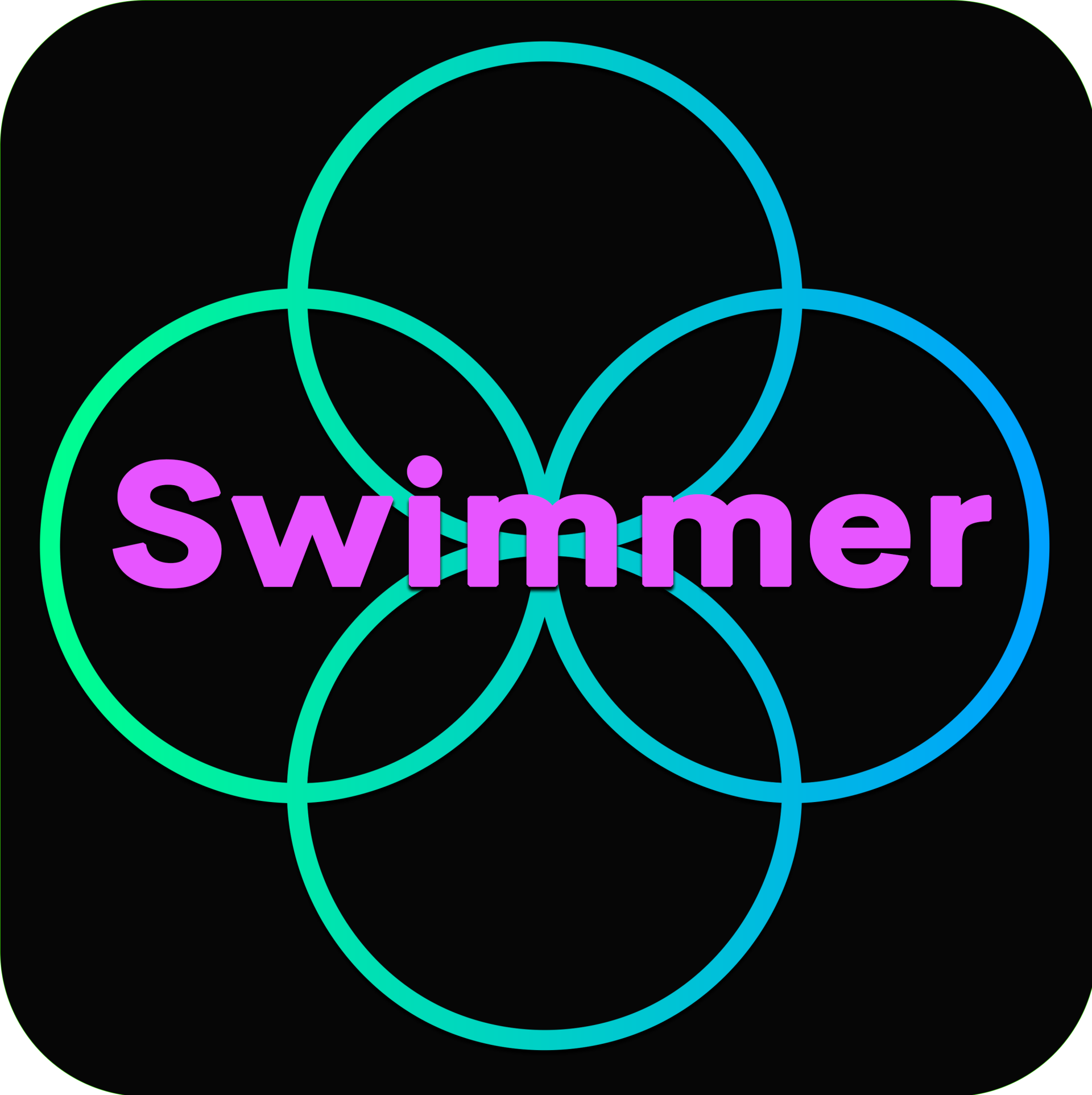 Looking for an inspiring swim community with help-on-demand for your swimming?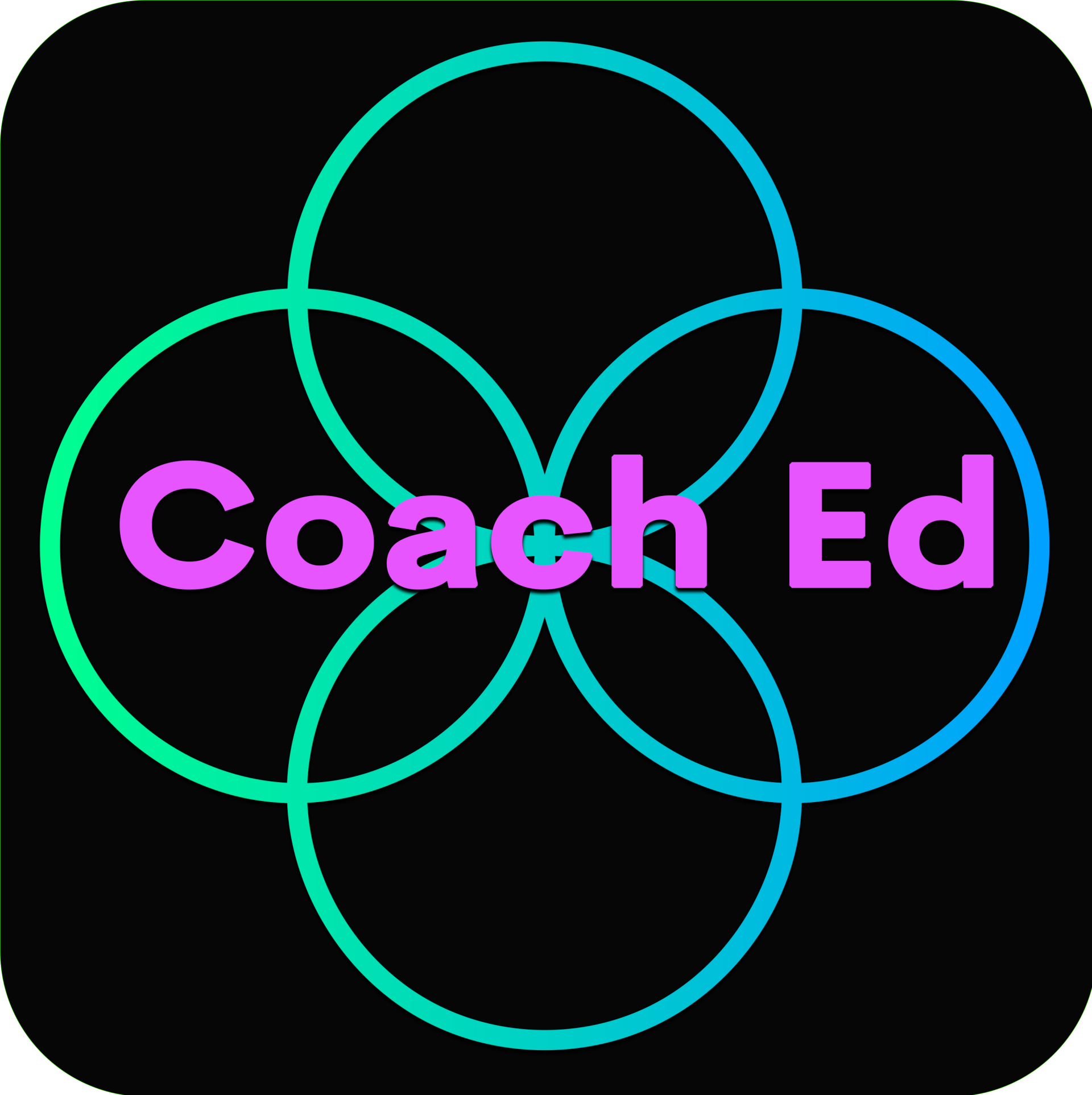 Want to up-skill your coaching game with online and direct coach education courses?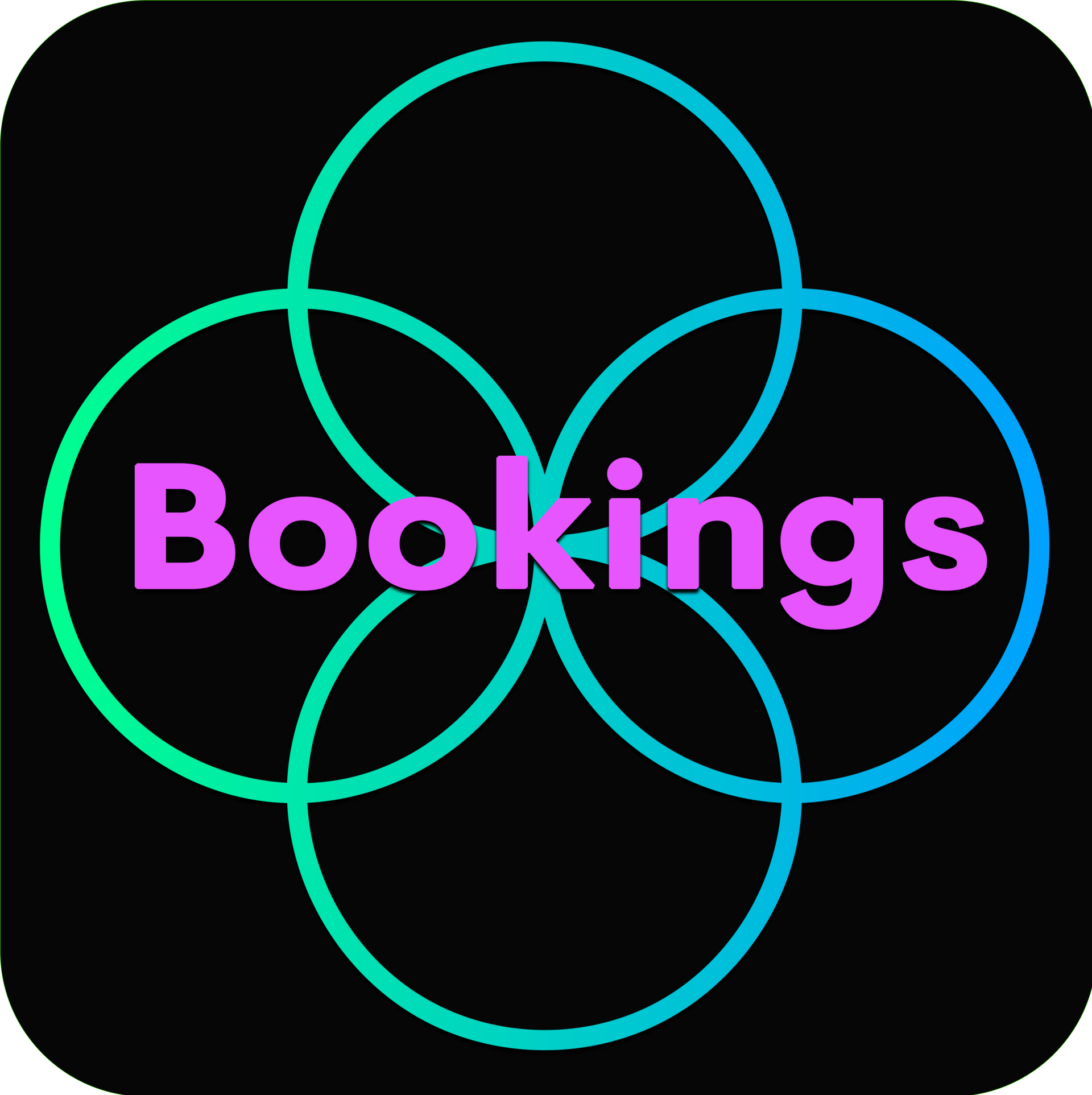 In need of face-2-face coaching services to help you with your swimming?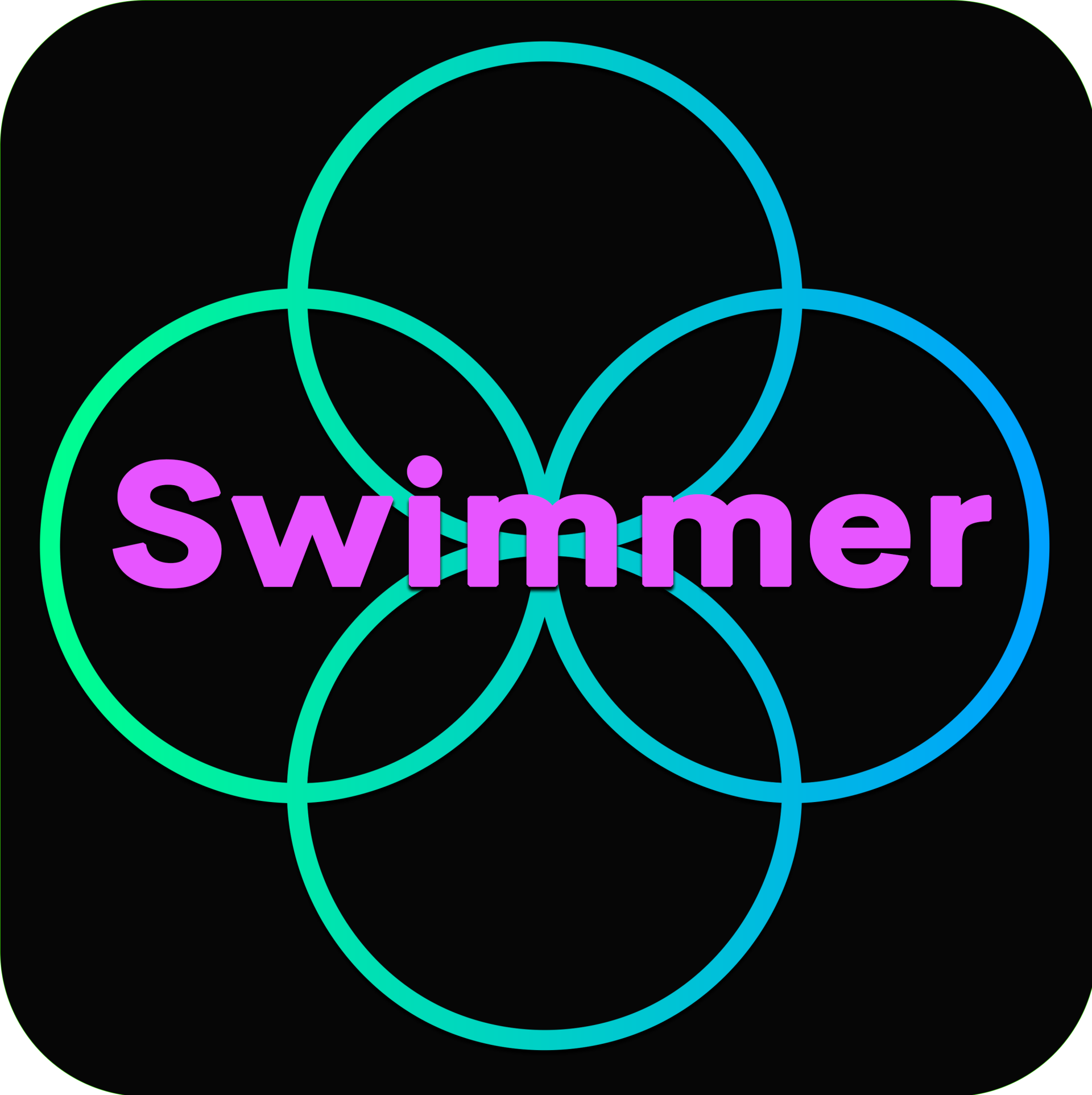 Join us in our online meeting place OR continue your 10-Steps to Better Freestyle Program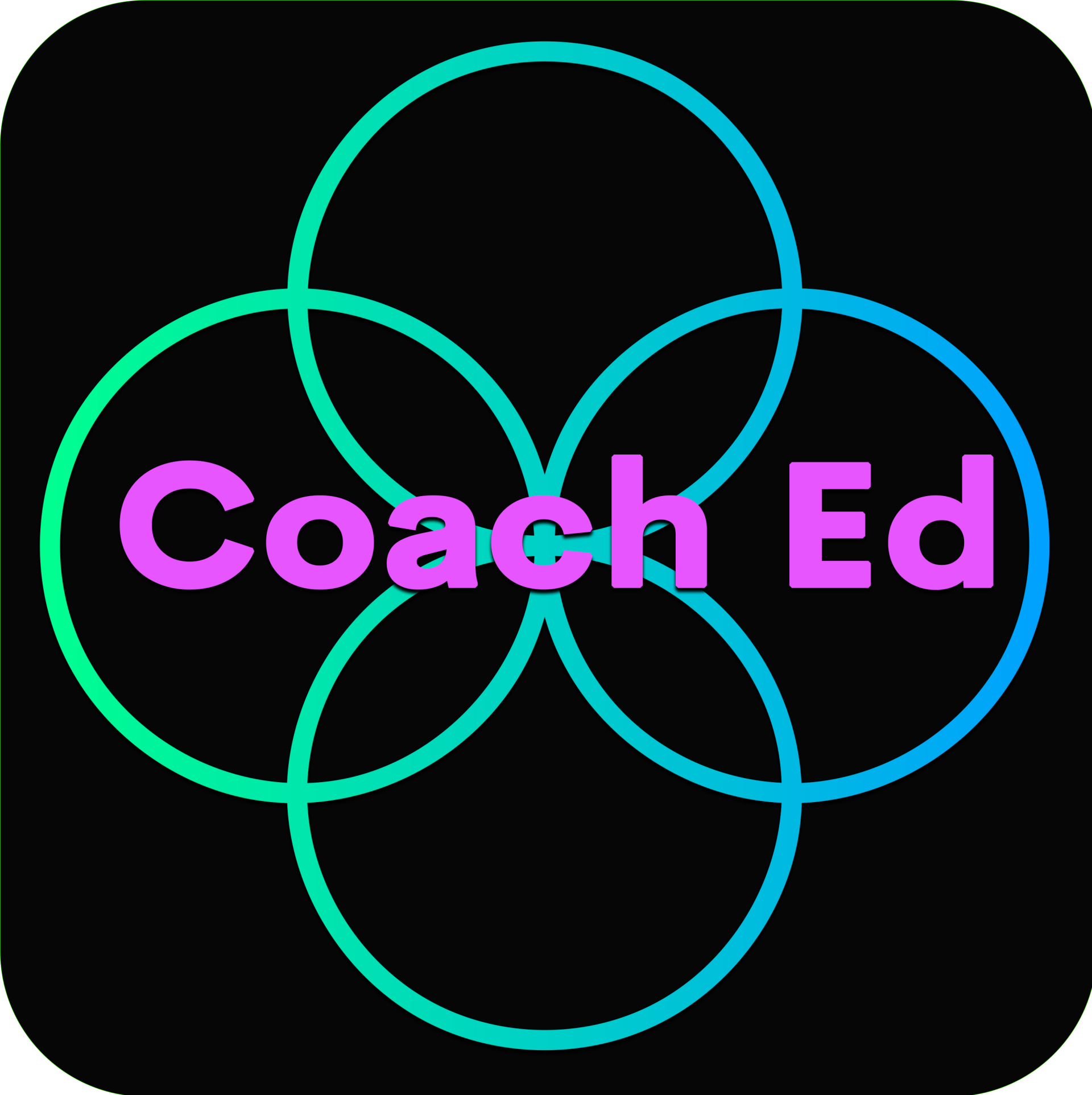 Wanting to log in as a coach to our coach education materials and join the collective? Sweet!


Our "Ikigai"
You may have noticed that our Swim in Common logo features a 4-way venn diagram as its symbol? Why is this?
Justyn Barnes, author of the brilliant book "Ikigai - the Japanese secret to a life of happiness and longevity" states that the word ikigai in its simplest term describes "value in living" or "a reason for living".


Among the myriad different interpretations of the word, Barnes states that ikigai can be thought of daily as "a reason to jump out of bed every morning" and a "springboard for tomorrow" – isn't this the very essence of coaching? To help others in an inspired way? We like to think so.
Created with